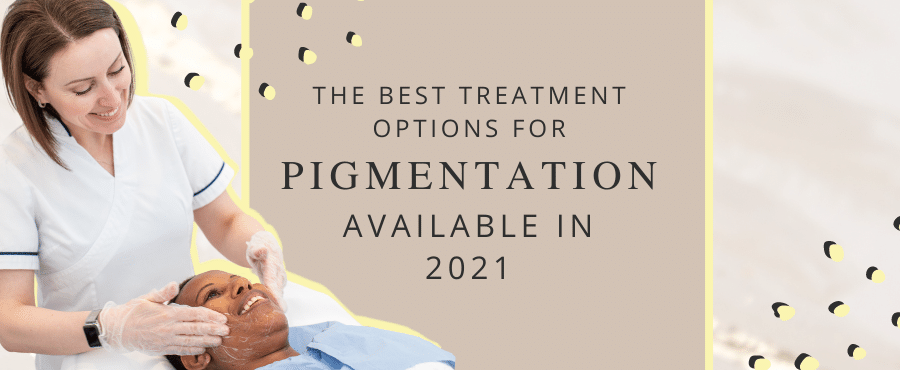 Wondering what options you have to treat your pigmentation damage? Take a look at our rundown of the best treatments available right now and our expert advice on the most important things to consider when deciding if a treatment is right for you. 
Medical Skin Peels
Using professional medical skin peels designed specifically to target pigmentation damage such as the NeoStrata ProSystem Brightening Peel can be a very effective way to target pigmentation. These work by way of gradually removing the damaged layers of skin to restore the surface of the skin to a brighter more even appearance. These peels are a great option as they also provide your skin with other benefits contributing towards the overall health of the skin such as skin cell turnover and collagen production. 
An important consideration for the success of skin peels as a treatment for pigmentation is that you're being offered a medical grade professional and clinically approved product, "we've seen many cases where clients with pigmentation damage have tried skin peels elsewhere with no success, this is often due to clinics offering poor skin preparation advice and rushing the client into higher strength, deeper peels before the skin is ready. This can in fact have an adverse effect on pigmentation so it's really crucial you're working with a clinic who wants to support you in the skin preparation stage and set realistic gradual goalposts to your pigmentation journey." Sue Ohri, Founding Director Ace Aesthetics.
Clear pigment / dark spots / age spots
Advanced laser treatments are a highly effective method to target and break down pigmentation, due to the targeted nature of laser treatments, it's a particularly popular method for conditions which cause small patches of pigmentation requiring precision treatment such as age or sun spots and unwanted freckles. Laser treatments can be performed almost anywhere on the body with the face, hands, shoulder and chest being particularly popular. There are risks involved with laser treatments and this treatment is not right for everyone so it's really important that your treatment is being performed by a qualified medical professional using the highest quality professional lasers.
Cyspera® Intensive Pigment Corrector
Cyspera® is a powerful home care pigmentation correction treatment proven to be effective in targeting stubborn patches of pigmentation. This clinically proven professional skincare product is free of hydroquinone or any other skin lightening ingredients and is suitable for long term use as either a stand alone product or alongside other treatments.
Cyspera® can only be dispensed by an approved medical aesthetic clinic as you require close supervision and continued support in ensuring the product is being used correctly. Cyspera® can be used for a range of pigmentation conditions but we most commonly recommend this for those with brown patches of pigmentation and dark spots.
Hydrafacials
The Hydrafacial consists of several stages which can be beneficial to reduce pigmentation and even up skin tone, this includes the deep exfoliation promoted by the exfoliation and extraction stages and the light skin peel stage which gives the skin a gentle peel to promote the loss of old skin cells and bring brightening and overall rejuvenation. 
While SPF is always an essential part of preventing pigmentation, a Hydrafacial is completely non invasive so skin preparation is less essential than with the more intensive treatments making the Hydrafacial a perfect option for those suffering from mild to moderate pigmentation, looking for an easy treatment to bring gradual change over a period of treatments.
Melasma Treatment
If you're suffering from Melasma you might feel like you'll never get on top of your condition but we want to reassure you that you really can, you just need your practitioner to adopt a slightly different approach. "Before we even start looking at treatments for melasma, we really need to understand what's triggering the condition and the steps we can take to change this. We often need to manage hormonal responses in the body as a first step of treatment, we know this can be tricky which is why we make sure we're always on hand to support and guide our clients through this process. Once we've gained a good understanding of what's causing the condition, we can then move on to creating a treatment plan which we know will be effective." Alyona, Medical Aesthetician, Ace Aesthetics.
Once the triggers are addressed and a treatment plan is underway, aftercare becomes particularly important so we usually create treatment plans with long term support combining products and maintenance treatments to ensure you keep on top of your condition. This will vary from client to client but something which is consistent for all is the use of a professional broad spectrum SPF which, under our guidance, will keep the skin protected and prevent Melasma from reappearing.
Want to know how to overcome your condition? 
Take a look at our 'Practical Guide To Pigmentation: The things you need to KNOW and DO to prevent and overcome pigmentation damage.'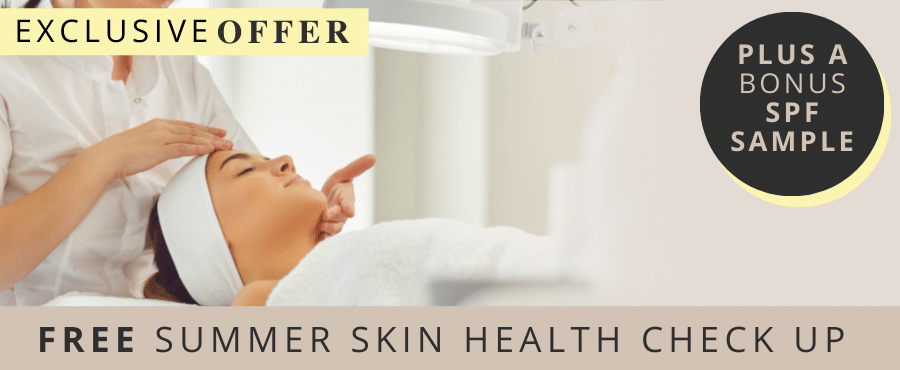 Your journey to skin free of pigmentation damage starts here. Book your free consultation today and we'll give you a free sample of our recommended professional broad spectrum SPF.
Book Now >