Enhance facial features and restore lost volume
Dermal Fillers by Treatment Rooms London
Hyaluronic acid dermal fillers treatments are used our by expert doctors at The Treatment Rooms London. They use premium dermal fillers to smooth deep wrinkles and folds, restore lost facial volume, enhance lips and sculpt as well as lift the face.
What happens during your consultation?
A dermal filler is a treatment that injects a gel (Hyaluronic acid) to restore youthful properties to your skin or enhance features of your face. Hyaluronic acid naturally occurs in your skin. As you age, hyaluronic acid decreases and this is thought to contribute to the appearance of aged skin. By injecting hyaluronic acid, dermal fillers aim to restore an appearance of youthful, rejuvenated skin. Either Doctor Roshan or Doctor Dilian will hold a thorough consultation exploring your concerns and establish a treatment plan that is best suited to you. In cases where you are completely happy with your treatment plan, you may receive your dermal filler injections on the same day.
The injections may cause mild discomfort and there may be some soreness at the injection site after treatment. You will have numbing cream applied to these sites beforehand to help reduce the pain at the time of injection. The local anaesthetic in the dermal filler itself will help manage the pain after the treatment.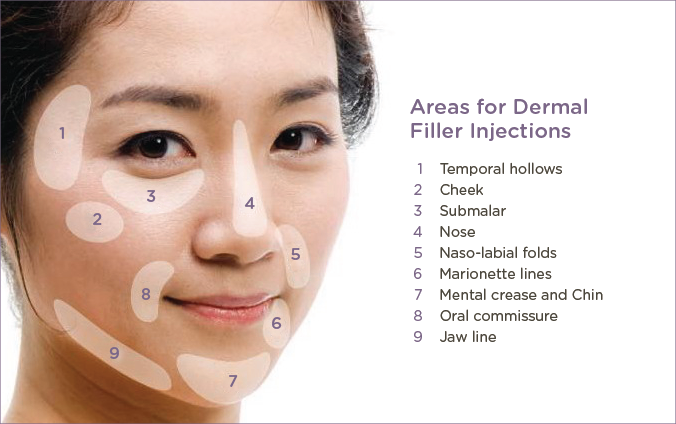 I went to have my lips injected with a filler a week ago by Dr.Vara and I am over the moon with the results. My lips are absolutely perfect, perfect shape and size, without any lumps. And they were never swollen either. Dr. Vara really took his time to explain the procedure and to inject my lips with the filler. Will definitely be back soon and recommend you to friends.
Don't miss out on treatments!
Subscribe Now!