Exfoliate, extract and hydrate skin
Award-winning HydraFacial is the ultimate skin detoxifying and deep cleansing experience which rejuvenates your skin with active botanical ingredients. The treatment reveals glowing, refreshed and radiant skin with immediate results. HydraFacial is a treatment that everyone can enjoy and is suitable for all skin types and concerns.
Advanced Skin Rejuvenation
Only HydraFacial uses patented technology to cleanse, extract, and hydrate. HydraFacial super serums are made with nourishing ingredients that create an instantly gratifying glow in just 6 steps. 
Step 1 – Detox A specially formulated lymphatic drainage technique helps increase circulation, eliminating toxins. 
Step 2 – Cleansing & Exfoliation Vortex Exfoliation – to remove dead surface cells and reveal healthier, more youthful skin beneath 
Step 3 – Brightening Agent A gentle glycolic and salicylic solution helps loosen debris from your pores, brighten your skin, stimulate collagen production and speed cell turnover rate 
Step 4 – Extraction Vortex Technology – Blackheads and impurities in congested areas are extracted using honey extract and salicylic acid. 
Step 5 – Hydration Vortex Fusion – To nourish, plump and hydrate the skin with hyaluronic acid and antioxidants. 
Step 6 – Rejuvenation LED light is used to stimulate collagen and also reduces redness, leaving your skin glowing.
What does HydraFacial treat?
Dull skin – Often skin can look tired and dull and needs to be revived and refreshed with a quick and effective treatment. 
Dry skin – Hyaluronic acid, peptides and antioxidants penetrate the skin during a HydraFacial treatment to leave your skin feeling smooth and hydrated. 
Acne – If you have mild acne, HydraFacial is a very effective treatment. Your practitioner will advise you of the best treatment for your type of acne. 
Pigmentation – HydraFacial involves an element of dermabrasion which can reduce the visibility of pigmentation.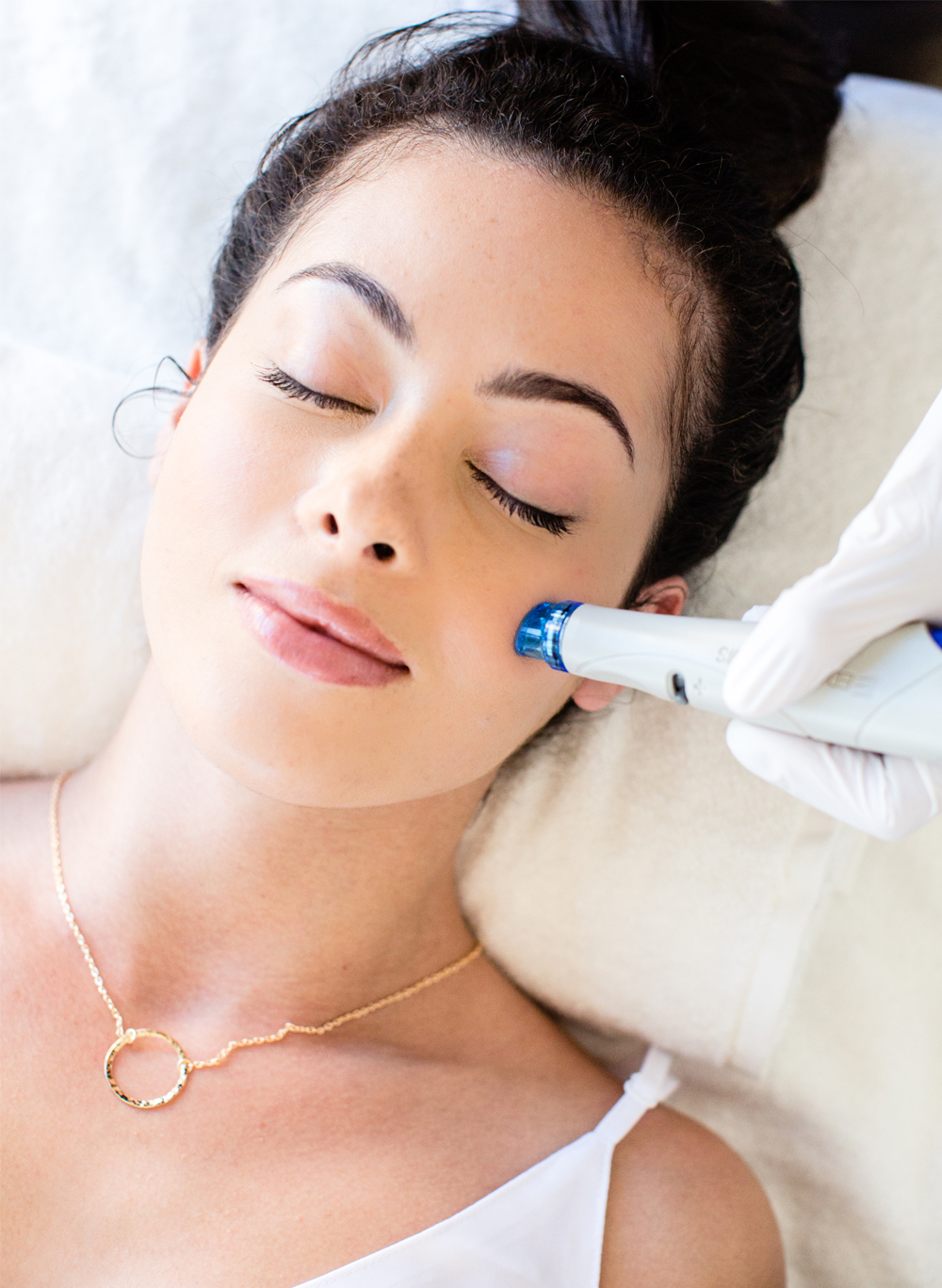 Vortex Fusion Technology Patent: HydraFacial uses a unique, patented Vortex-Fusion delivery system to exfoliate, extract and hydrate skin, and, the spiral design delivers painless extractions. Each tip represents a different level of treatment.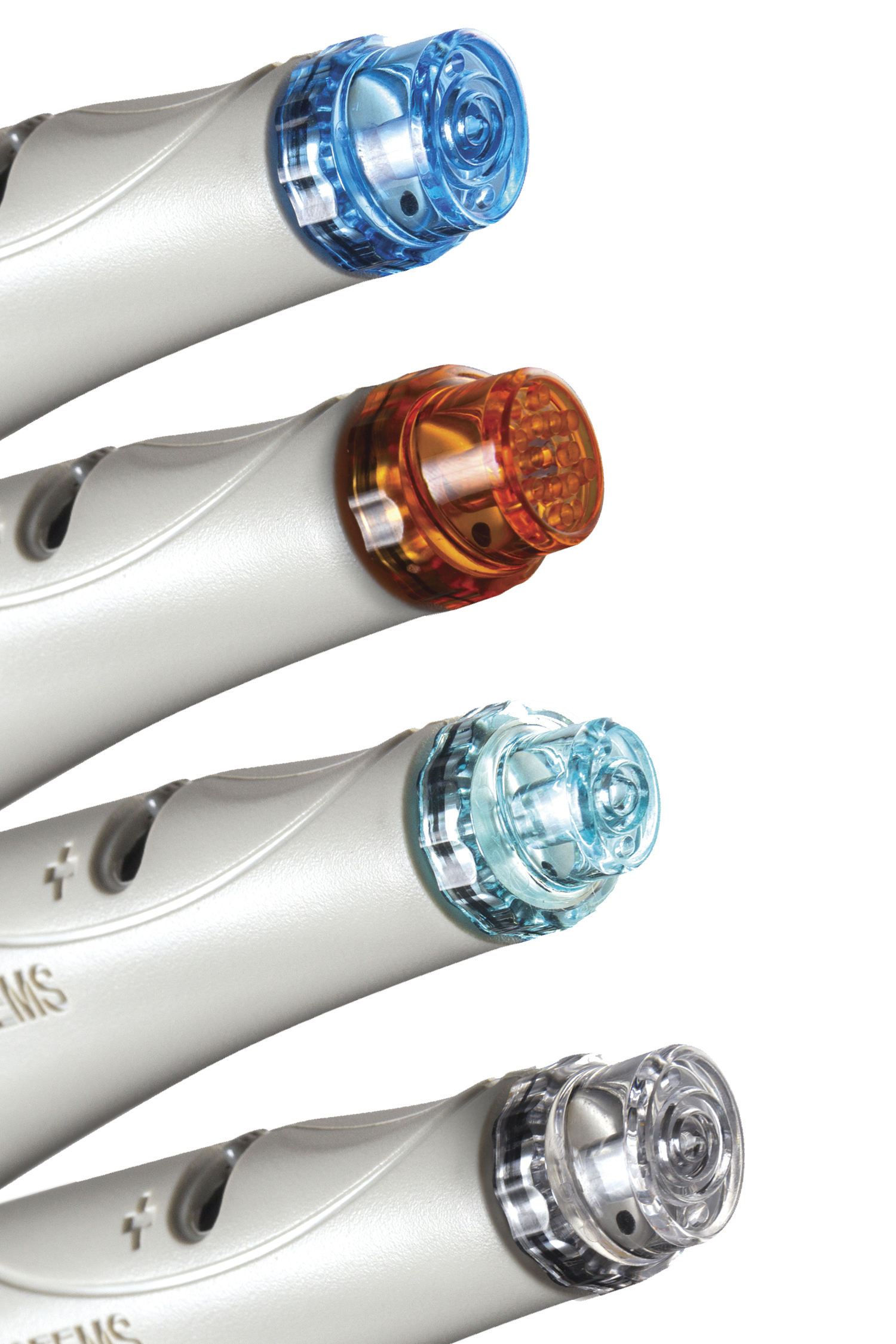 Targetted Boosters for specific concerns including acne, rosacea, pigmentation and fine lines & wrinkles.
Frequently Asked Questions
What is HydraFacial?
HydraFacial is an invigorating treatment that can be given in as little as 30 minutes. It delivers long-term skin health and can be tailored to meet the specific needs of all skin types. It offers instant, noticeable results with no downtime or irritation. The HydraFacial treatment removes dead skin cells and extracts impurities while simultaneously bathing the new skin with cleansing, hydrating and moisturizing serums. The treatment is soothing, refreshing, non-irritating and immediately effective.
Why is HydraFacial good for the skin?
Who is a suitable candidate for HydraFacial?
Is there any pain or downtime involved in HydraFacial?
What results can I expect from the HydraFacial?
How many HydraFacial sessions do I need?
Sue is a true professional - I absolutely unquestionably trust her opinion! Have been her client for the past 2 years and absolutely delighted with the results of my treatment! Having suffered from rosacea for over 10 years, I have now noticed a real improvement to my skin - which boosted my confidence enormously!
Don't miss out on treatments!
Subscribe Now!