Exilis Ultra 360 Face Skin Tightening
Facial Rejuvenation, Skin Tightening, Wrinkle Reduction
What is the BTL Exilis Ultra 360?
Skin Tightening in London
The BTL Exilis Ultra 360 is the first and only device to simultaneosly combine radio frequency and ultrasound to tighten the skin and address facial areas of concern. The treatment at our London clinic is ideal for those wanting to improve the appearance of their face without surgery and downtime.
Face contouring and tightening skin on the face
If you're looking for the perfect treatment to tighten the skin whilst lifting, then we have the solution! The BTL EXILIS treatment is ideal for anyone looking for cosmetic improvement on their face and body. Our latest treatment uses a monopolar-radiofrequency device for a non-invasive approach to treat different skin conditions such as wrinkles, skin laxity, and excessive fat. This treatment can be used to shape and tighten multiple areas of the body, without surgery. It produces fast and long-lasting results with minimal downtime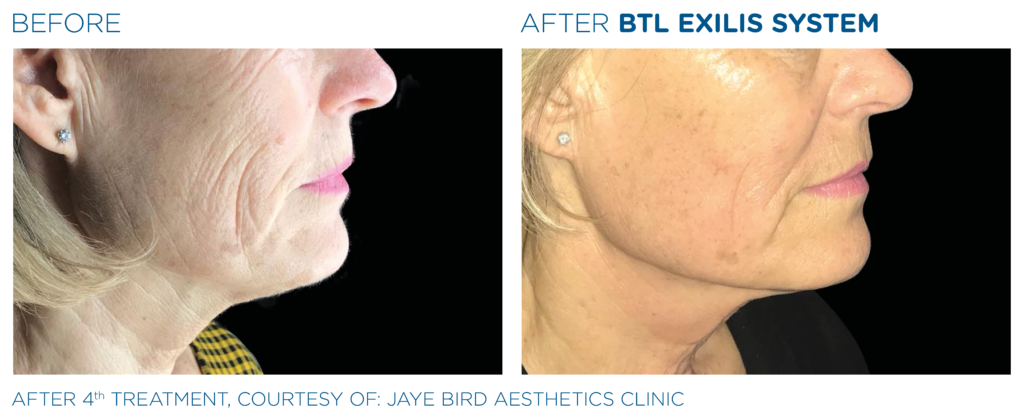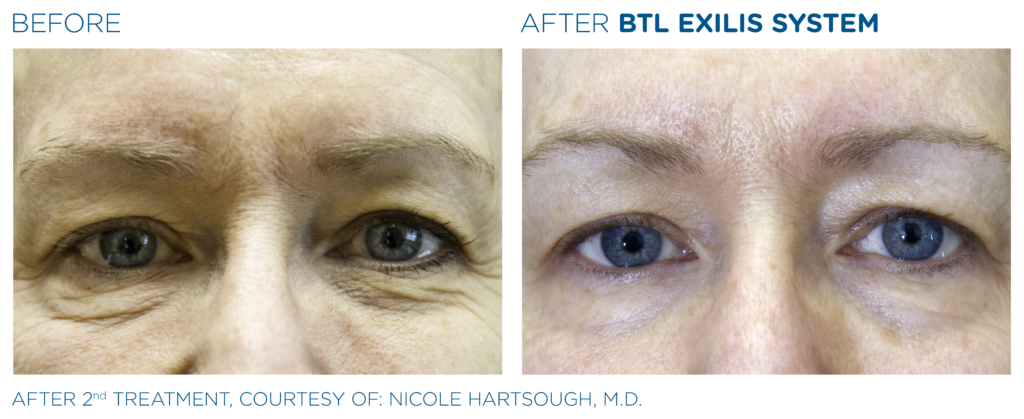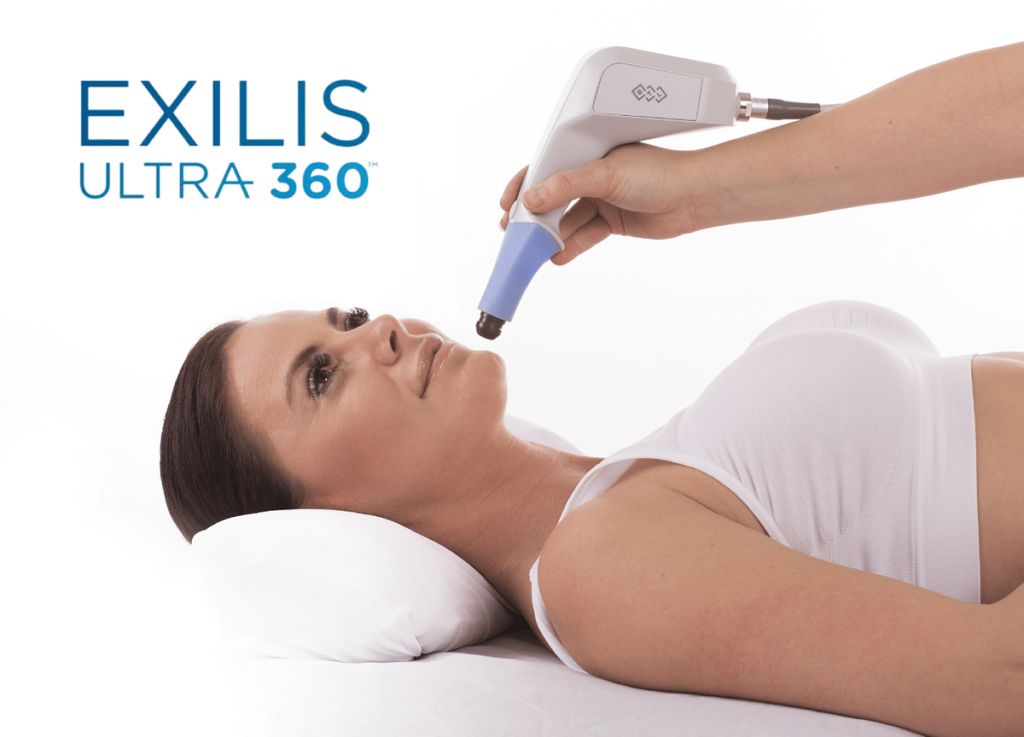 The Exilis Ultra 360 is known for non-invasive lifting and tightening. Exilis treatments utilise an applicator that is massaged over the desired treatment area. This applicator cools the top of the skin while pushing the the heat to the fat layer. The heated fat cells become metabolically active which causes the fat to exit the cell. Once the fat exits the cell, it is excreted.
Face lifting & skin laxity
Exilis uses radiofrequency energy and ultrasound waves to penetrate deep within the skin. Unlike other non-invasive treatments, Exilis skin tightening treatment can penetrate deep into skin layers. When the heat reaches these deep layers, it prompts the skin cells to build collagen and thicken.
When used on the face, the Exilis works to stimulate collagen which should lead to a reduction in wrinkles and a strengthening of the skin.
Frequently Asked Questions
Who is the treatment ideal for?
Anyone concerned with skin thickness and concerns with laxity; especially for eye lifting and jaw lifting.
Is the treatment safe?
How many treatments will I need?
Is the treatment painful?
Are there any side effects?
Don't miss out on treatments!
Subscribe Now!