The Professional SPF range
Fernblock® Technology, is the basis of all Heliocare® products, stemming from standardized Cantabria Labs Polypodium leucotomos extract. The Heliocare 360˚ range provides unrivalled protection against UVA, UVB, visible light and infrared-A with a combination of broad-spectrum sun protection filters that work at the surface of the skin, and super anti-oxidant Fernblock FC that works within it to help stop the production of free radicals.
Why do we need Heliocare protection?
We often think of protecting our skin from UVB on warm summer days, but damaging UVA, infrared-A and visible light radiation is present every day all year round. They penetrate cloud and even glass, damaging skin cells and releasing millions of harmful free radicals deep into your skin causing premature skin ageing, and an increased risk of skin cancer. Add to this the additional free radicals released by the daily challenges of pollution, and the harsh and varying weather we've become accustomed to in the UK… then you need Heliocare 360˚!
What does Heliocare 360˚do?
Nothing protects your skin like Heliocare 360˚. Its revolutionary formulation not only shields the skin's surface from damage, but also defends the skin from within with the unique and powerful Fernblock FC. This unrivalled combination means your skin will not only have the maximum protection against UVA, UVB, visible light and infrared-A, but also the free radicals caused by other environmental challenges too. Fernblock FC is what makes Heliocare 360˚ so unique.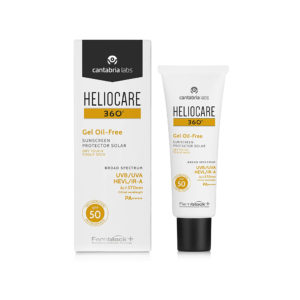 Heliocare 360° Colour Oil Free Gels
Oil-free dry touch sunscreen that provides full spectrum protection against harmful effects of UVA, UVB, blue light and infrared radiation-A. Unique oil-free dry touch texture formulated with Fernblock® FC for powerful antioxidant activity, and other ingredients to prevent and repair DNA damage to prevent premature skin aging.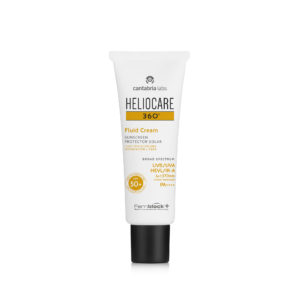 Heliocare 360° Fluid Cream
Heliocare 360° Fluid Cream is a light cream with an advanced hydrating system that leaves skin soft and hydrated. Great for: normal, dry and mature skin.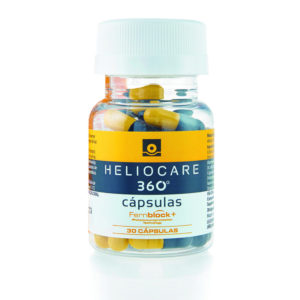 Heliocare 360° Fernblock Capsules
Heliocare 360° supplements provide powerful free radial defence from within, giving you the perfect anti - oxidant boost when your skin needs it mo st... when you're spending time outdoors , or when you're having aesthetic skin treatments. Take one capsule in the morning in addition to applying your favourite Heliocare 360 ̊ topical product.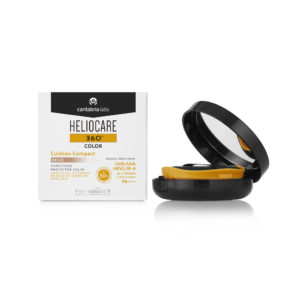 Heliocare 360° Compact Beige
The Heliocare 360° Color Cushion Compacts are perfect for topping up your foundation coverage and protection on the go. With light, buildable coverage and a beautiful dewy finish the compact is available in beige and bronze. Great for: all skin types.
I use factor 50 on my face every day, even in the winter - my favorite is Heliocare
Don't miss out on treatments!
Subscribe Now!