Dr Zeena is a cosmetic dentist with over 8 years of experience. She has been able to combine her science background, dental artistic skills and detail oriented eye to gain huge confidence and experience in the facial aesthetic industry. Dr Zeena would love to meet for a consultation first to discuss any concerns and skin goals, she would do her assessment and give you her honest recommendation. Natural look is her signature and she goes by the motto "YOU, but enhanced". When Dr Zeena is not at the clinic, she is either doing dentistry, going on more training courses learning the latest technologies in the market or travelling and visiting other countries.
Antiwrinkle injections
Lip enhancement 
Dermal filler 
Liquid face lift 
Profile balancing 
Cheek, chin, jaw augmentation 
Tear trough filler 
Non surgical rhinoplasty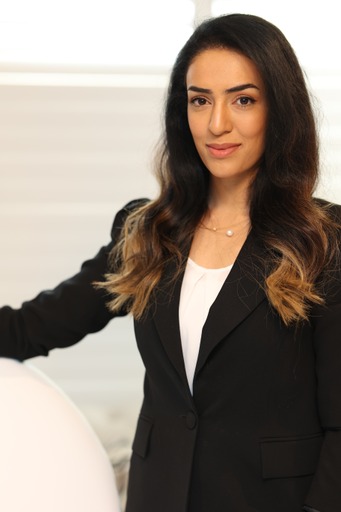 1 area £150           
2 areas £225     
3 area £275       
Additional area £49
Massetter £275 
Hyperhydrosis £350
Lip .5ml £200 
Lip 1 ml 250 
1 ml £250 
2 ml £450
3 ml £650
4 ml £850 … 
Non surgical Rhinoplasty £350
Tear trough filler £350 
Dr Zeena was super friendly and professional during the consultation and I admired her honesty. She's also a practising doctor so I felt very reassured by her knowledge and comfortable enough to book my treatment straight away. The clinic was relaxing and procedure was quicker than I imagined! I absolutely love my result and Dr Zeena and can't wait to do cheeks next. I won't hestitate to recommend highly! x
Don't miss out on treatments!
Subscribe Now!