Tighten, Lift and Rejuvenate Skin
The Dermapen™ is a revolutionary micro-needling device which aims to tighten, lift and rejuvenate skin. The Dermapen™ can visibly improve the appearance of skin concerns and the signs of ageing. It works by applying a controlled injury to the skin and it works to stimulate the production of collagen and elastin.
Natural Skin Rejuvenation
The Dermapen™ is able to produce over 1,300 micro holes in the skin per second, making it more effective than dermal rollers, dermal stamps, and various other automated needling devices. The depth of penetration is fully adjustable between 0 to 2.5 mm to accommodate any region of the body and face. It is easier to treat delicate areas around the nose and eyes and help minimize pore size. Dermapen Treatment is also known as Collagen Induction Therapy (CIT). Highly concentrated serums are used on the area as the micro channels are made and absorption is optimal.  Hyaluronic Acid (HA) which increases the moisture in the skin as well as other mesotherapy products are infused. Dermapen can be as effective as ablative treatments such as fractional laser, IPL, laser resurfacing and chemical peels, without the negative side effects and downtime.
Dermapen treatments designed to create a safe healing response within the body to ignite natural collagen and elastin production from within the skin, without harsh side effects and downtime, along with repairing the surface layers to result in healthier skin; looking brighter, tighter, more even toned, refined pores and reduced wrinkles. Your face, lip area, eye area, ears, neck, chest, hands and scalp are all treated with pinpoint precision to promote rapid lifting, firming and toning of facial features and contours. What's more, the microchannels allow your skin to carry up to 80% more active ingredients which dive deep into your skin to feed and be absorbed by the underlying cells.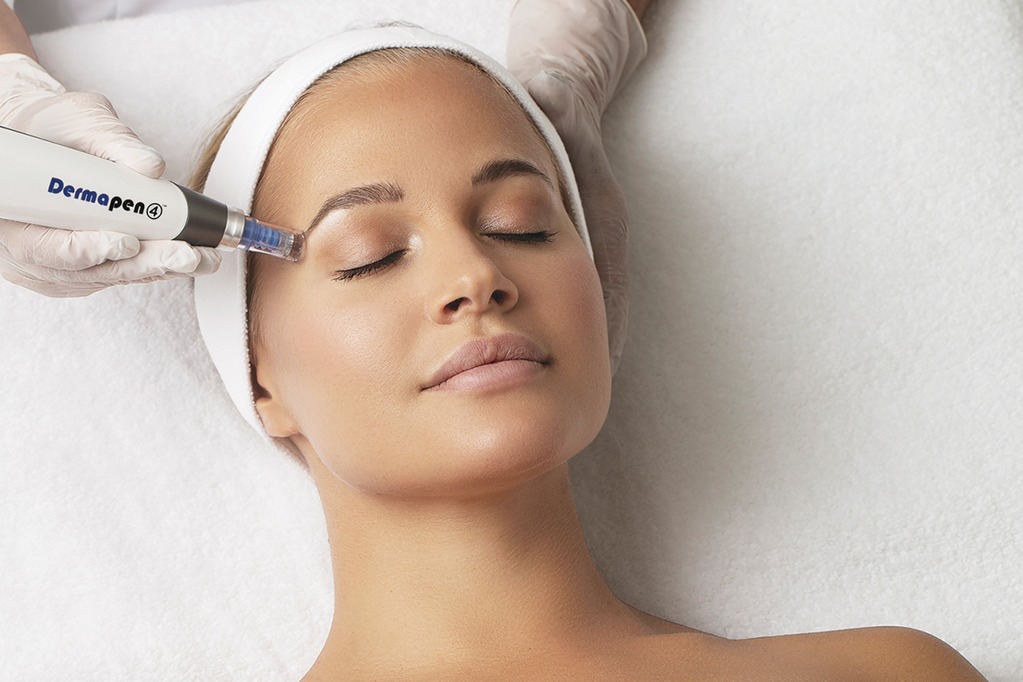 This is a great find - boutique clinic which gives a very personalised , one to one professional service. Sue talked me through all treatment options & aftercare for the best results depending on my skin type. Treatments were very relaxing and carried out in a clean, professional environment. I will be returning for additional treatments.
Don't miss out on treatments!
Subscribe Now!