Accent Radio Frequency Facial Skin Lifting Hounslow
What is Radiofrequency Facial Skin Tightening?
Skin Tightening in Hounslow
AccentTM, provides controlled heat therapy to fight wrinkles and tighten skin on the face and body.  The treatment process is entirely comfortable, quick and  virtually pain free. You'll go through a series of visits to see the full benefits.
Treatment for Fat reduction, cellulite, skin tightening and various skin conditions.
Since it's not surgery—there are no incisions, stitches or even  anesthesia needed – there's no recovery time. You can go straight back to work or home, with no one the wiser. Accent helps treat any problem areas you might have by tightening and firming any loose, wrinkled skin anywhere on the body. The treatment is frequently  been used to improve the thin, delicate skin on the face, neck and under the upper arms. Many patients also seek treatment for a post-surgical or postnatal abdomen, thighs or buttocks.  Accent has  proven safe and effective for those areas, too. New collagen is what gives you the smooth texture, elastic,quality and beautiful radiance of youthful skin. Depending on the size of the treated area, a treatment may take up to 45 minutes. It is particularly powerful around the eyes and jawline.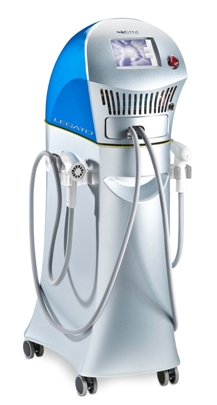 Patients can enjoy noticeable firming of the skin following treatment.
Reducing fat, contouring curves and improving cellulite.
Improve the look of stretch marks and scars
The radio frequency skin tightening treatment improves the overall quality of skin, reducing the appearance of scar and stretch marks.
Radio Frequency Skin Tightening FAQs
Frequently Asked Questions
How does it work?
Accent utilises controlled radiofrequency energy (RF), rather than laser.
Radiofrequency is used to heat carefully selected levels of the skin. This results in new collagen formation, fat cell breakdown and skin remodelling. Dermal heating is an extremely effective alternative to surgery and does not damage surrounding tissues. It provides no downtime which means that following the treatment, you can return to your daily activities with no discomfort or side-effects. Accent can also be used following procedures such as liposuction to help with swelling and to smooth out the skin for the best possible outcome.
What happens during treatment?
Skin Tightening in Hounslow
I recently completed a course of skin tightening jowl treatment and have noticed a considerable improvement in the jawline. Sue is a very professional,competent and approachable therapist. She explains the procedure clearly and takes pride in achieving the best results for her client.She creates a lovely,warm and relaxing ambiance in her salon and I would highly recommend her.​
Don't miss out on treatments!
Subscribe Now!