MBBS MRCS MRCGP MBA MSC (AES-MED)
Natural Looking full facial rejuvenation – Quality, subtle enhancements.
With a wealth of experience in Cosmetic Medicine, as well as a passion for his speciality, Dr Chike has a genuine interest for facial rejuvenation and beautification, the science of restoring natural youthful features and achieving facial harmony specific to gender and age.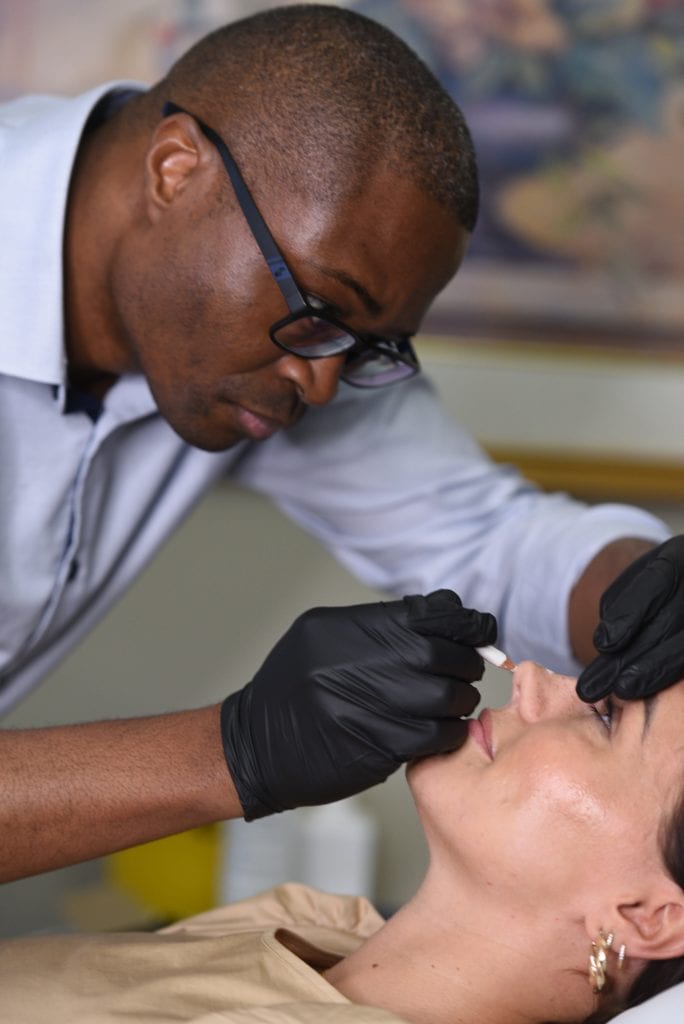 I would highly recommend Dr Chike Clinics! I had lip filler treatment and am very pleased with the results! Dr Chike was professional and personable with a friendly approach. Dr Chike was happy to answer any questions I had and everything was explained to me in detail. He made sure that I was comfortable and at ease before, during, and after my treatment. Dr Chike uses the best products and latest techniques to create the most beautiful lips, and takes great care to achieve perfection when treating his clients. This is why I was confident in having my treatment carried out by him and knew that I was in safe hands. I will definitely consider coming back here for further treatment!